O4
LUMP SHOP
2017- Present

Designer by day and artisan chandler (candle-maker) by night, Alina Buevich and I started an entrepreneurial partnership and world called
Lump Shop
. Driven by the interest of collaboration, new processes and materials, each candle is crafted, molded, and poured by hand.
Launching the brand in February 2017, we saw a gap in the market for quirky artisan candles. This perfect collaboration with mine and my partner's skill sets was ignited by our interest in developing a world we could make and play in (similar to what Haribo has done with their gummy candies). Each candle has its own charming story and personality, and is only the beginning of what will be more lumps to come.
The candle making process is extremely satisfying and fun to complete. In the beginning, I took into an account my already known knowledge of ceramic mold making, which would help, but would soon learn that candle making was much more complex than I had imagined.

Each candle is made with a specific percentage of raw wax, to ensure each one is vibrant, without looking to pastel, when adding specific amounts of measured colorant. A pouring temperature would be tested to ensure how quickly things should and shouldn't dry, and multiple mold tests would enlighten us on what shapes we could get away with.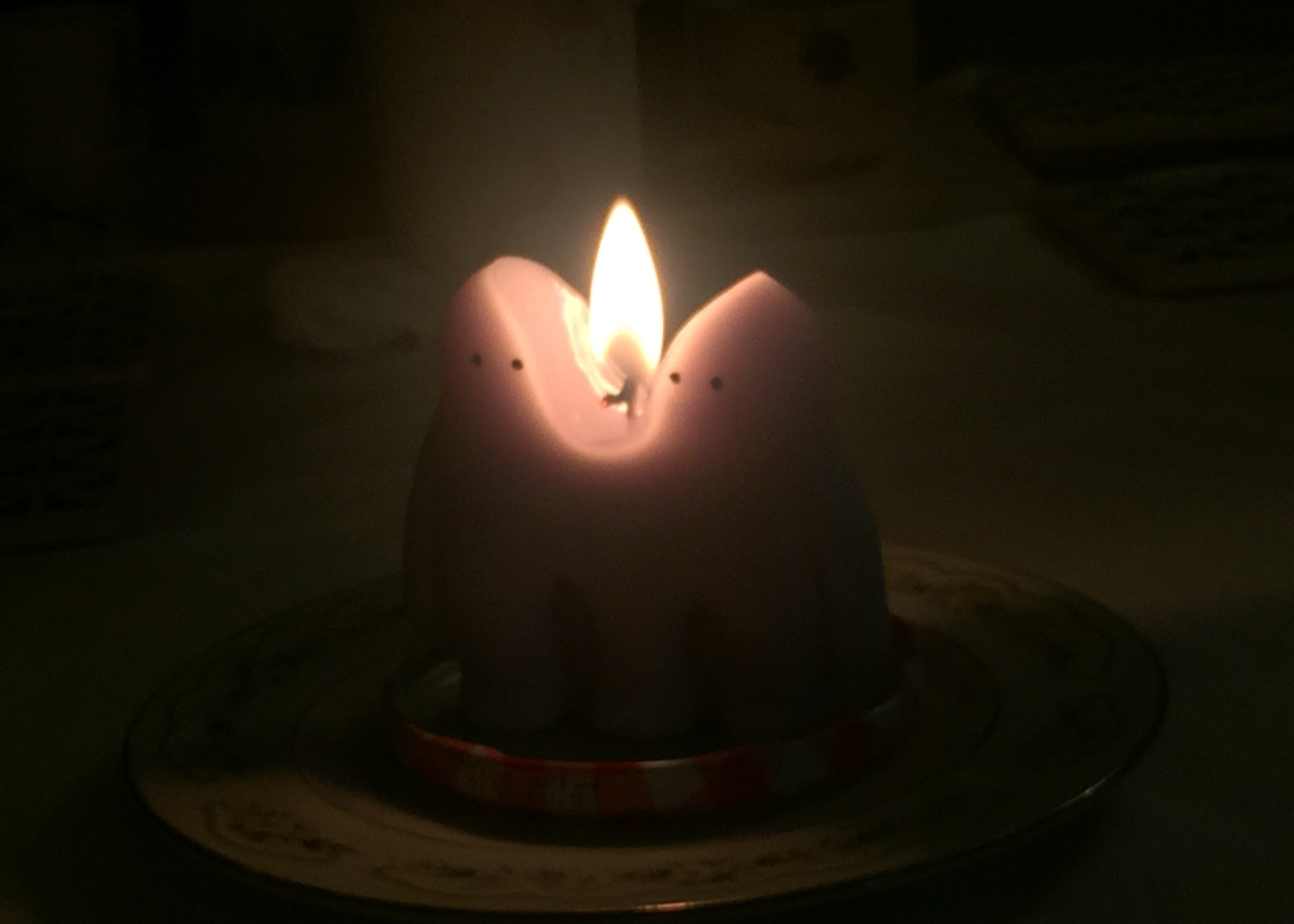 West Coast Craft 2017


After being accepted into West Coast Craft's INTRO Program, where we would have a full size 8 x 10-foot booth, we went into both intense production mode, as well as developing a table-scape and environment.

We wanted to stand out in the large pavilion at Fort Mason in San Francisco, so the booth was inspired by a candy shop, playing up bright colors and textures. Each puddle or island on the table acted as platter to display each adorable candle offering. All the candles were prepackaged in their own individual box, with branding and warning stickers. This worked out well for easy purchasing and customer to gift-giving.